We hold

Casino Charity Tournaments

, Texas Hold-Em Tournaments, VIP Blackjack Tournaments, Team Building Tournaments and more!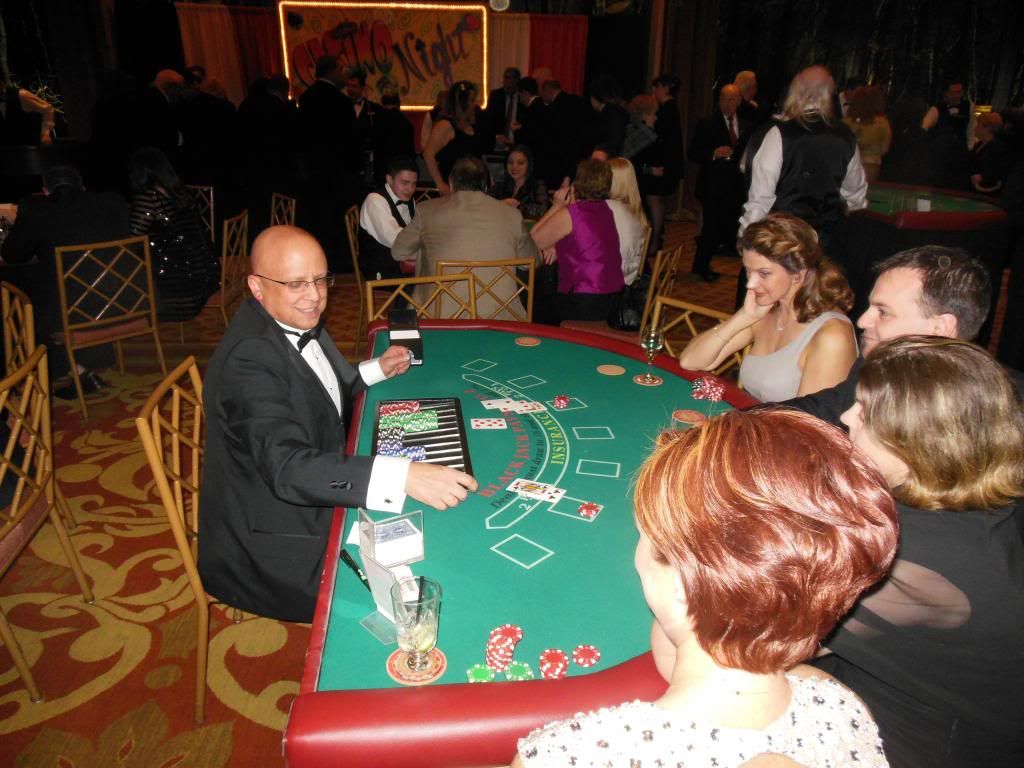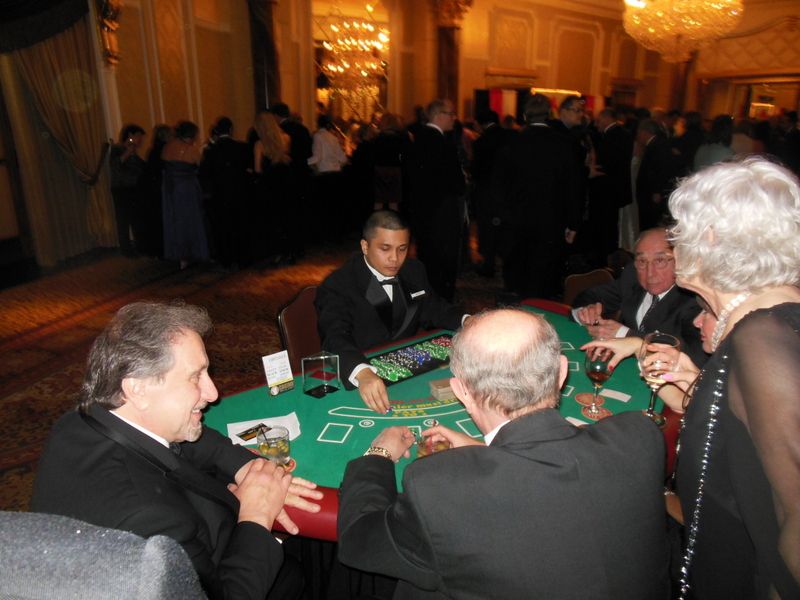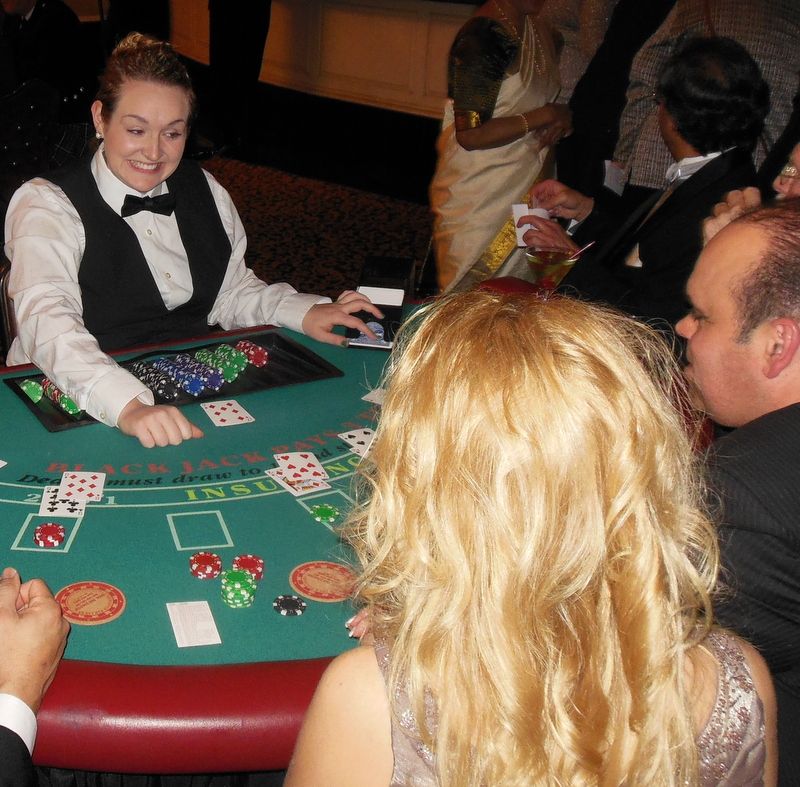 Raising Funds With Texas Hold'em
A fun way to raise funds is hosting a charity poker tournament featuring the wildly popular Texas Hold'em. Many nonprofit groups and schools have replaced traditional fundraising events with a fun evening of Texas Hold'em. These poker tournaments draw big crowds and produce a substantial profit.
Getting started
Here's how to organize your own charity poker night. You'll need a large meeting hall for your event, so check your local regulations for acceptable locations for these types of charity gambling events.
Many of the fraternal lodges - Shriners, Moose, Elk, VFW, etc. - have the necessary permits already in place. And, they often have all the supplies you need as well.
Poker Supplies
You can also rent tables and chairs, and sometimes even poker chips, from party furniture rental stores. Some even offer decks of cards and the dealer's shoe. Call around for these package deals as they can save a lot of extra expense.
If you can't find these supplies locally, check online as a lot of websites offer great deals on every conceivable poker-related item.
Publicity
To guarantee a big turnout of poker players, you'll need to get some good publicity. Put together a press release featuring the standard "who, what, when, where, and how" format. Be sure to emphasize the fact that it's all for a good cause.
Your summary paragraph needs to name your organization, state succinctly why you're raising funds, emphasize that it's a fun event even for novice players, and highlight any extra prizes offered.
Distribute your press release to all the media outlets in your area - newspapers, radio, and television. Usually, each has a single point of contact for press releases and they see dozens each day.
That's why you want yours in a professional format with a good summary paragraph up top. Having a newsworthy angle such as a grand prize or a heartwarming story about what the funds from your fundraiser event will provide is very important.
Prizes
Offering a grand prize such as a seat to the World Series of Poker (a $10,000 value) will ensure a turnout of hundreds of players. Check their website for qualifications required to host a Texas Hold'em play-in tournament.
Cash prizes for different categories are also popular. Group your tables into novice, intermediate, and expert ranks or something similar where table limits and skill sets vary. Then offer various prize levels for each category. Oftentimes, winners will donate a portion of a cash prize right back to your cause.
Raising funds
Your group makes money in several ways. Depending on local regulations, you can collect a percentage of every pot, charge an admission fee, or other ways.
You can also sell food and drinks, auction-off donated items, offer event t-shirts or poker related items, organize a raffle for a big prize such as a big screen TV, or include just about any other type of additional fundraising activity at your poker event.
Summary
Charity poker is a huge draw, and it's surprisingly easy to put together your own tournament. Make some phone calls to find a location and supplies. Just be sure to follow all the state and local regulations.
Get the word out about your event and your cause. Line up some prizes for the players and add in some extra moneymakers for your group.
Then sit back and enjoy a fun night of Texas Hold'em at your very own charity poker tournament!
A No Limit Texas Hold'em Poker and VIP Blackjack Tournament are some of the easiest and most profitable fundraising events you can host.  All you have to do is obtain a license from the Legalized Games of Chance Control Commission.  You then choose a location, pick a night to hold your event, invite your guests, and gather some prizes.  We pretty much do the rest!
Here's everything you need to do:
Obtain a license from the Legalized Games of Chance Control Commission.
Pick a night to hold your tournament.
Find a location to hold your tournament or we can recommend one.
Market to your members and associates to sell seats.
Collect donated prizes, purchase prizes.
Sell table sponsorships (optional).
Provide cashiers to collect money.
We provide everything else in our Tournament Fundraiser Package:
Professional Texas Hold'em or Blackjack tables.
Friendly, extensively trained, professional dealers and staff.
Professional quality supplies and services including cards, tournament chips, timers, and blind schedules.
Tournament director and floor personnel as required by your group size.
Meetings with your organization and committee.
Licensing application.
Equipment delivery, set-up, and removal.
*Add a $10,000 putting challenge or video horse racing to increase the fun and fundraising at your charity event.  Looking for other fundraising options?
Learn more about our fundraising casino nights.
Now it's Easy to Make Your Charity Fundraiser Fun and Profitable
At Casino Special Event, we take the guesswork out of the success of your event.  Contact us today for more information and to schedule your event.
Sponsoring Casino Fundraiser Tables:
Sponsoring casino tables is a great way to not only pay for the casino tables but to provide additional revenue towards your casino fundraiser goal. At a minimum, table sponsorship should at least cover the cost of the table. However, from our experience many business' are willing to not only contribute money for the tables, but to donate auction items as well. Why not invite your sponsors and their employees to attend your casino fundraiser? Prepare nice placards or sponsor cards to sit on each table. Ask your sponsor if they would like to have small brochures or literature for their products at the table. They should understand that not only is their donation going to a great cause, but they are getting some great advertising as well.