This past Wednesday May 22 2013, Casino Special Event participated and exhibited at
The Big Game Experience -Super Bowl Expo.
This event was made to "connect companies, event planners and anyone considering Super Bowl entertainment options with venues, attractions, service providers and all that the dynamic Meadowlands Liberty region has to offer."
We were also invited to speak as part of the educational symposium. Our portion of the session was to present ideas from event planners and entertainment professionals on how to envision, organize and host a wide variety of events and programs.
Dennis Telischak, President of Casino Special Event and one of the speakers, was extremely happy to see how well the audience responded to our suggestions.
Based on the event the attached article appeared in NJ.COM and we received very good coverage.
We are the only company in the USA (possibly the world) that is doing Casino in the Air.
We started offering a "casino in the air" package that, weather permitting, allows guests to enjoy a "casino night" with a 22-foot blackjack table that's then lifted 150 feet into the air with a crane.
"You're pretty well harnessed in with a 5-point Air Force jet system," said Dennis.
We found this event to be not only very productive and informative but a lot of fun and networked some pretty amazing people!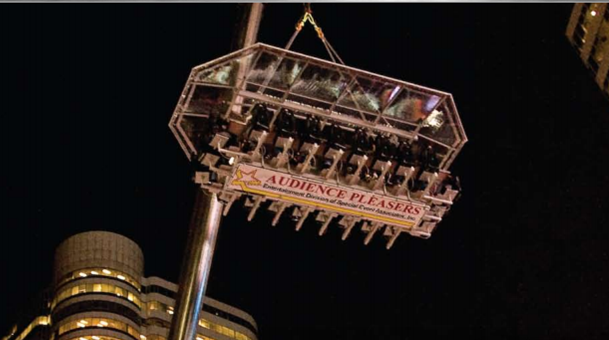 Monica Caamaño
Marketing Manager
Casino Special Event
Phone: 973-773-0954
Email:marketing@casinospecialevent.com