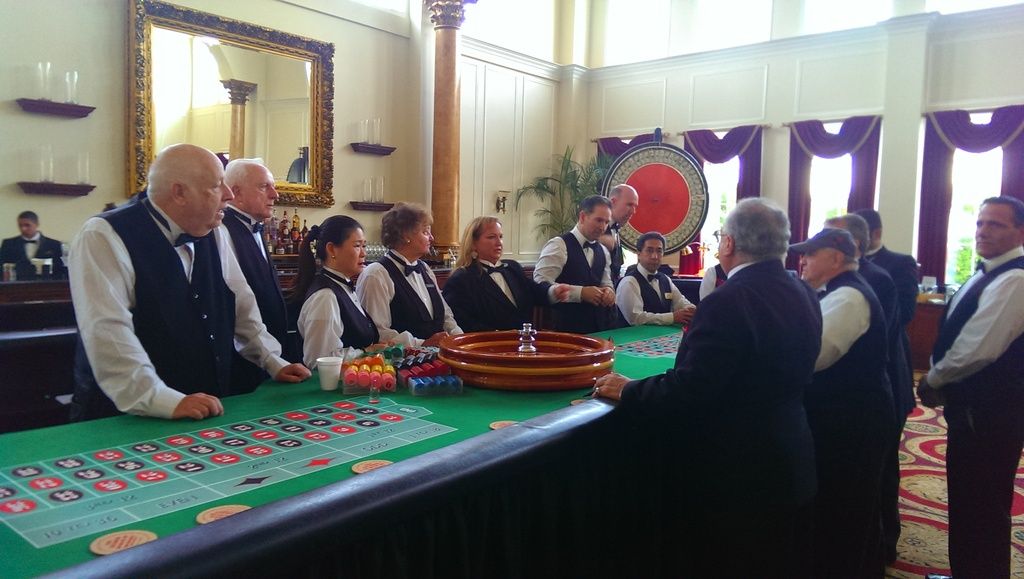 The American Cancer Society held a casino themed event in Cinnaminson, NJ. Casino Special Events had the pleasure of hosting a casino themed fundraiser which included a variety of games. These casino games included blackjack, Texas Hold'em, big money wheel, double roulette, and craps.
The mission of American Cancer Society: "American Cancer Society is the nationwide, community-based, voluntary health organization dedicated to eliminating cancer as a major health problem by preventing cancer, saving lives, and diminishing suffering from cancer, weronika authorthrough research, education, advocacy, and service." The American Cancer Society's mission shows how important events like these are to raise money for research.
It was great to see the guest having such a wonderful time. The evening started with a cocktail hour then later guests were able to enjoy the authentic casino games.
Our Dealers are bonded, licensed, insured and ready to entertain you for the night! We only provide the best for our clients and always accommodate to fit their custom Casino needs.
Want your own casino night!?
Call for your FREE quote today!
Kimberly Safara
Marketing Manager
Casino Special Event
Phone: 973-773-0954
Email: info@casinospecialevent.com