The Rat Pack Entertainers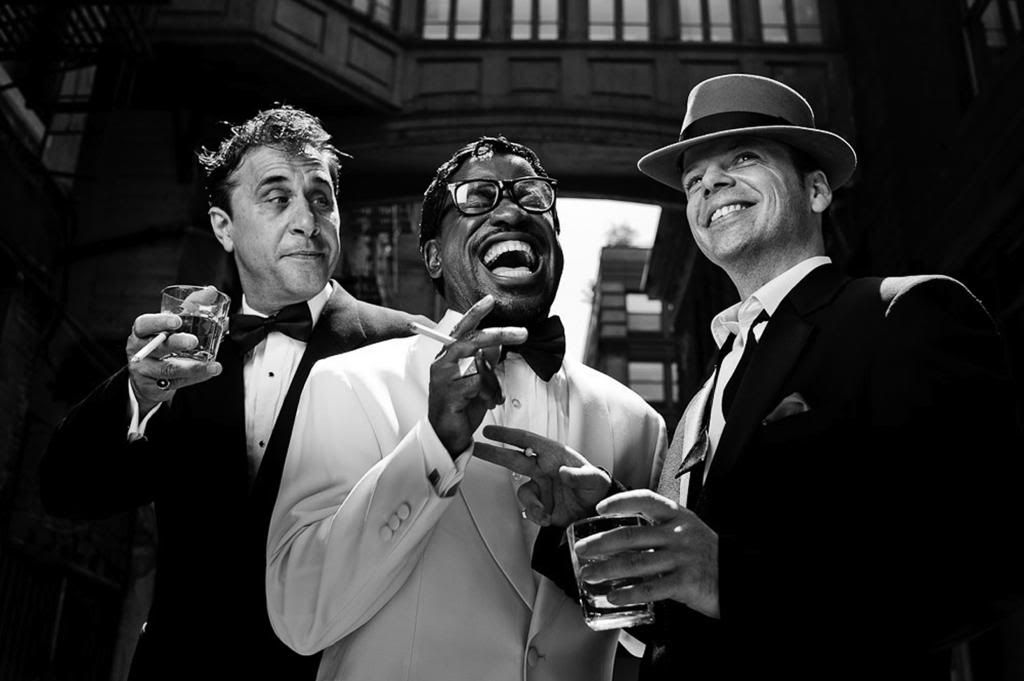 The Rat Pack Entertainers you've all been waiting for!
When Frank, Dean, and Sammy hit the stage, it was always a "swingin' affair"! These enormously talented entertainers, known as the "Rat Pack," were the coolest cats ever to play Las Vegas...or anywhere for that matter.
Now, three skilled New York actors are bringing the songs, the laughs and the charisma of Frank, Dean, and Sammy back to life in "Swinging with The Rat Pack!" When this trio of professionals perform, they not only capture the look and sound of these wonderful entertainers but their irresistible charm and chemistry as well! "Swinging with the Rat Pack!" is as close as you can get to hanging out in the front row at Sands!
If you are interested in learning more about the Rat Pack entertainers, send us an email at info@casinospecialevent.com or give us a call at (973) 337-0954!